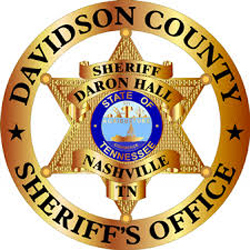 Nashville Sheriff: Davidson County Sheriff's Office
Facility Officer (Part-Time)
Sorry, this job has expired.
Nashville, TN
The Nashville Sheriff: Davidson County Sheriff's Office is looking to hire Part-time Facility Officers in Nashville.
Starting pay is $30 an hour.
Position Description
This is a Non-Civil Service position located with the Davidson County Sheriff's Office. 
Supervise and maintain security of inmates and correctional facilities. Perform related duties as required. Position does not average in excess of 20 hours per week within the six-month window. DCSO does not guarantee any set number of hours. 
Employees work in a correctional environment that requires physical stamina and exposure to hazardous and stressful situations. Employees may be required to work varying shifts and weekends and must be able to defend themselves or others against physical attack. 
Typical Duties
Maintain an accurate count of inmates and equipment in assigned areas
        Log when inmates are assigned / moved from housing unit
        Conduct audit and formal counts to ensure the correct inmates are present
        Update inmate location and status in computer systems
        Conduct informal counts at irregular intervals
Uphold facility security
        Monitor cells / units to ensure that inmates do not leave their assigned areas
        unless authorized
        Control access to security doors to prevent unauthorized persons for entering/exiting
        Monitor inmates to prevent security breaches and inappropriate behavior in the facility
        Communicate with other officers and employees using hand-held radios or phones
        Conduct inspections of housing units throughout the shift to ensure integrity of furniture, fixtures, and equipment
        Oversee/supervise all inmate activity
        Perform security observation tours as defined in policy and procedure 
        Coordinate and direct inmate movement (e.g., court, work areas) at proper time
        Investigate and report any incidents in assigned area
        Supervise inmate workers on clean-up detail
        Supervise distribution of food trays and beverages during meal time
Manage emergency situations 
        Attempt to deescalate volatile situations to prevent assaults, riots, etc.
        Respond to aid other officers or staff needing assistance
        Use force in accordance with DCSO policy to physically move, control or restrain an inmate or inmates when necessary
        Properly apply restraints (handcuffs, leg irons, restraint chair, etc.) in accordance with DCSO policy
        Utilize chemical agents in accordance with DCSO policy
Minimum Qualifications
Candidates must have a High School Diploma or equivalent at time of selection
Twenty-one (21) years of age at time of hire
Candidates with accreditations earned in a foreign institute are encouraged to apply. 
For more information or to apply, click "Apply now".

The Nashville Sheriff's Office is an Equal Opportunity Employer. Women, minorities and veterans are encouraged to apply.
3sitvs8f5iuw
322242388