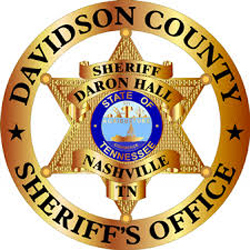 Correctional Officer Trainee
Nashville, TN
The Nashville Davidson County Sheriff's Office is looking to hire Correctional Officer Trainees.

Your starting salary is $37,549.39/year. After you complete 8 weeks of academy training your pay goes to $40,948.08/year. Night shift gets an additional 80 cents per hour.

As a Correctional Officer Trainee your responsibilities will include:
• Assisting with securing and overseeing care and well-being of inmates.
• Monitoring inmate movement within a facility.
• Conducting searches of cells, inmates, and visitors.
• Preparing reports.
• Submitting appropriate incident and disciplinary write-ups.
• Supervising inmate work assignments.
• Overseeing the feeding of inmates.
• Providing inmate security at hospitals, courts, and other assigned destinations.
• Assisting with inmate processing as needed.
• Transporting inmates to various locations.

Minimum Requirements:
• High school diploma or equivalent
• Must be at least 21 years old.
• Must be a U.S. citizen.

For more information or to apply, click "Apply now".

The Nashville Sheriff's Office is an Equal Opportunity Employer. Women, minorities and veterans are encouraged to apply.

17370